1. Login to your client Area,
2. On the right side, Click "Hello, your name!". A menu will be shown.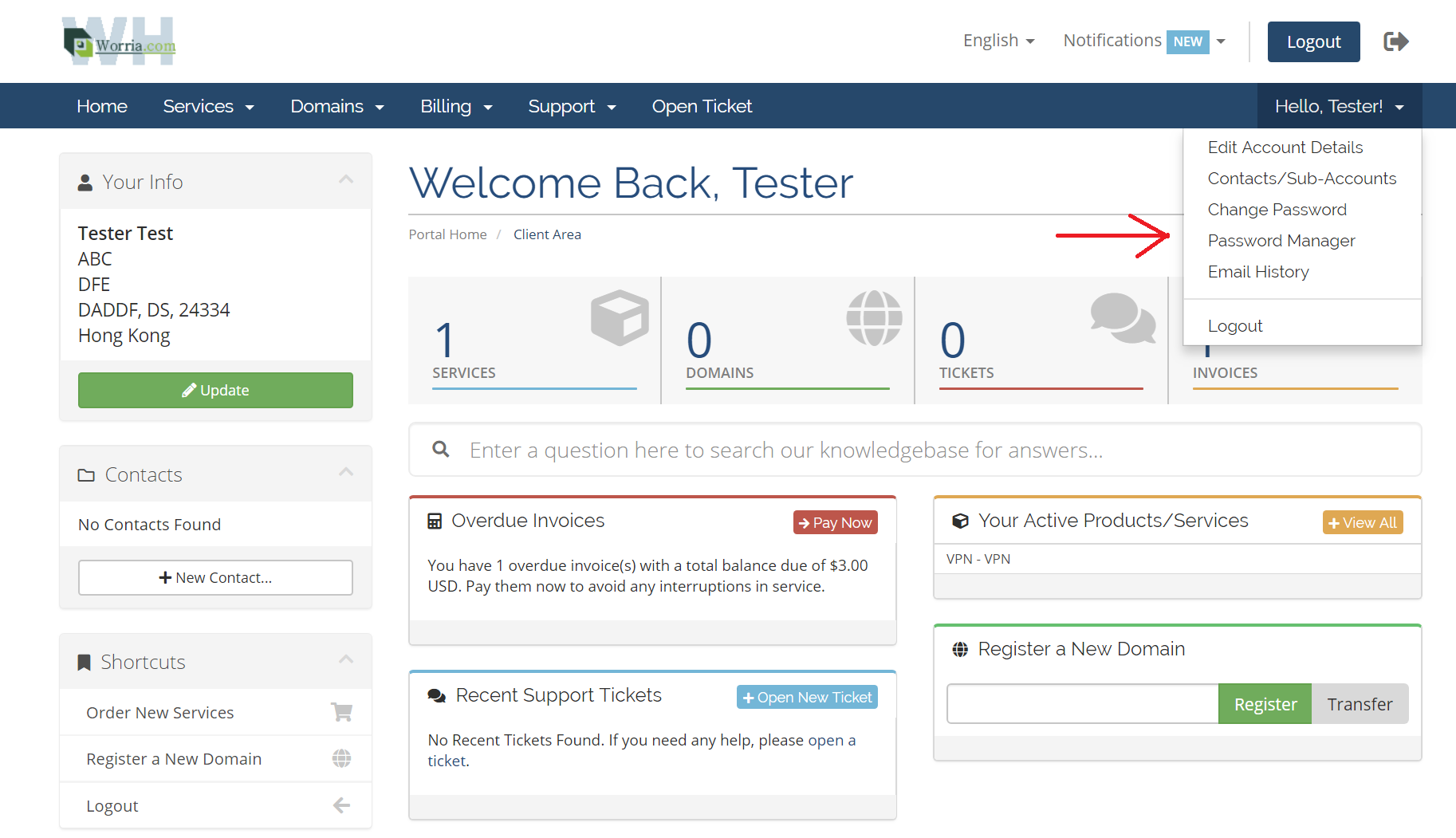 3. Click "Password Manager".
4. Click "Product Passwords".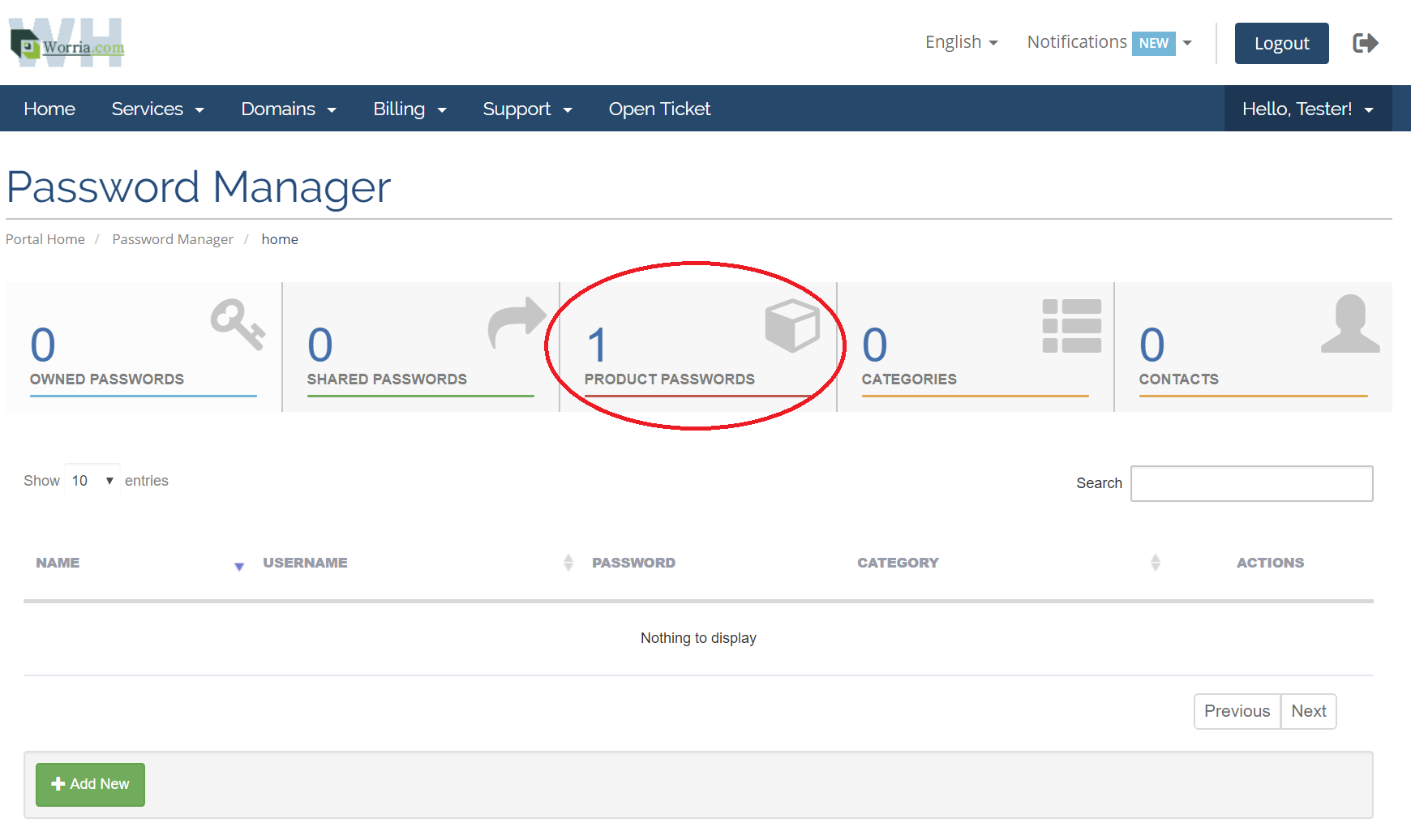 5. Next to the account you want to view, click the "eye" icon that is next to "Password". Then, your password will be shown.